Facebook "fact checkers" including USA Today, Reuters, and Lead Stories, are "fact checking" a video clip on Instagram of Joe Biden caressing his grandson a a funeral, alleging that the clip is "missing context" even when no description has been added. The fact checkers are adding warning labels to the post across Facebook and Instagram.
Fake News Network, a popular Instagram meme page with 500,000 followers, posted the clip yesterday with the caption "cornpop is at it again," only to be immediately "fact checked."
The warning label added by the Facebook fact-checkers states:
"The same information was reviewed in another post by fact-checkers. There may be small differences. Independent fact-checkers say information in this post is missing context and could mislead people."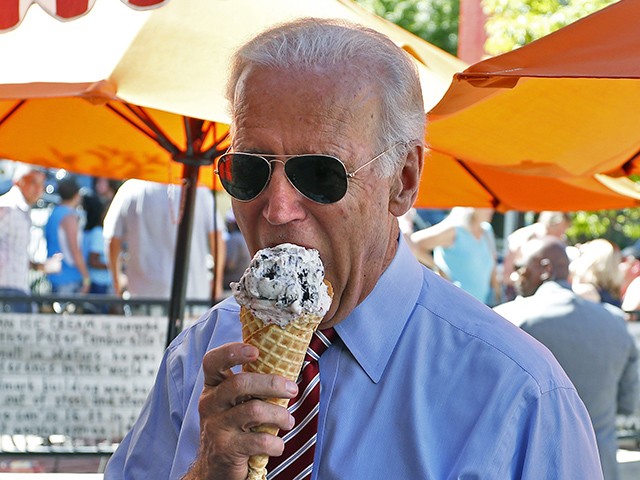 Vice President Joe Biden eats ice cream during a visit to Little Man Ice Cream, in Denver, Tuesday, July 21, 2015. (AP Photo/Brennan Linsley)
Following the links in the warning message takes viewers of the clip to pages informing them that Biden was "consoling" his grandson at Beau Biden's funeral, even though the Instagram account did not claim otherwise.
The "independent fact-checkers" include Lead Stories, which once "fact checked" a critique of itself on Facebook, and mainstream news outlets USA Today and Reuters.
Continue…
https://www.breitbart.com/tech/2021/11/15/facebook-fact-checkers-add-context-to-biden-clip-that-requires-no-context/