A spokesman for the Department of Defense (DOD) said the Pentagon is aware of reports that Americans have been beaten in Afghanistan by Taliban members, appearing to contradict comments made by President Joe Biden earlier in the day.
Earlier Friday, Defense Secretary Lloyd Austin told congressional lawmakers in a confidential call that U.S. citizens were assaulted in Kabul, according to several news outlets citing anonymous sources. The Epoch Times has not been able to verify the reports' authenticity and has reached out to the Pentagon for comment.
When asked about the reports of beatings and Austin's comments, DOD press secretary John Kirby said, "We're certainly mindful of these reports and they're deeply troubling, and we have communicated to the Taliban that that's absolutely unacceptable, that we want free passage through their checkpoints for documented Americans."
Kirby, however, stressed that "by and large," Americans are able to pass through Taliban checkpoints to the airport. The Taliban is considered a terrorist organization by the Office of the Director of National Intelligence, and the group is known to have harbored other terrorist groups, including al-Qaeda, in the past when it ruled Afghanistan from 1996 to 2001.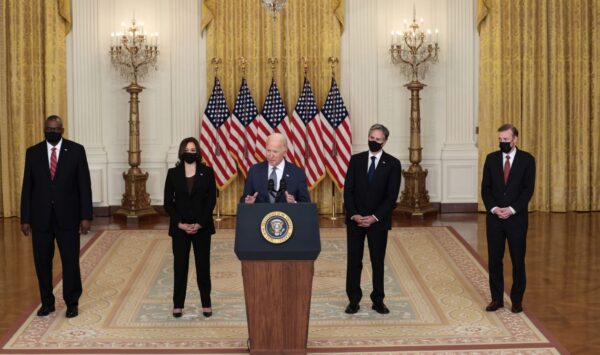 During a briefing call, Austin allegedly told members of Congress: "We're also aware that some people, including Americans, have been harassed and even beaten by the Taliban … This is unacceptable and [we] made it clear to the designated Taliban leader." Austin also
Continue…
https://www.theepochtimes.com/pentagon-aware-of-reports-that-americans-are-being-beaten-by-taliban-spokesman_3958122.html