As Mail in voting continues to show itself to be fraud-ridden, more and more states and precincts are being exposed for sending out fraudulent ballots, and registering non-citizens to vote in American elections!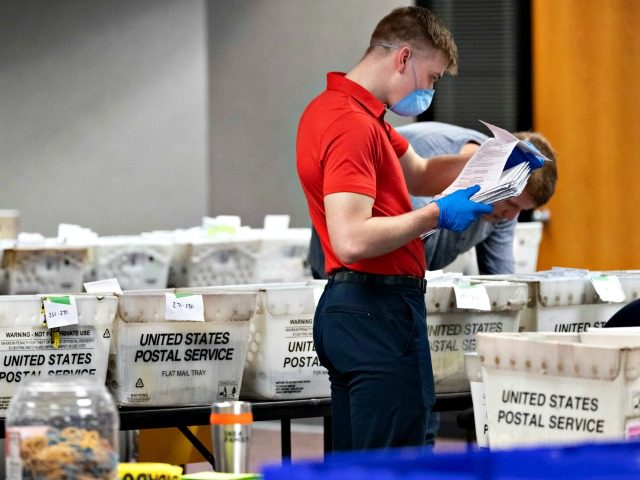 In fact, now Allegheny County, in Pittsburgh, Pennsylvania officials are admitting that they mailed out duplicate ballots to voters, and they cannot even account for how many extras were mailed out!
The Pittsburgh Post-Gazette reported that…
In a conference call with reporters, Dave Voye, who manages the division that's had to process a massive influx of vote-by-mail applications and ballots as voters look for an alternative to in-person voting amid COVID-19, said the department started to notice there was a problem with duplicate ballots at the end of April. [Emphasis added]

Several voters told the Post-Gazette this month that they had applied for a mail-in or absentee ballot and received more than one in the mail. The county released a statement on the issue Thursday, and said it was the result of a bug in the state's voter registration system. [Emphasis added]
Regardless, Allegheny County officials are blowing off the serious election error, and claim that the problem will be resolved during the election on June 2, 2020!
Election watch dog groups have called out Allegheny County election officials for not cleaning up their voter rolls, including having 1,600 dead people registered to vote, around 7,500 duplicate voter registrations, 1,178 voters who have no birth date, and amazingly 1,523 voters who are more than 100-years-old!
In all, errors like those in Allegheny County and others across the nation leave election integrity ripe for fraud! NO WONDER RADICAL LEFT-WING GLOBALISTS CRY DISCRIMINATION WHEN CONSERVATIVES WANT VOTER ROLLS CLEANED UP! After all, it makes election cheating a real possibility in America!