By: Brian Evans
On Monday, CNN's Ana Navarro joined a growing list of leftists who are beginning to show their true selves, as they hurl racist slurs and comments towards black Americans, at least if they don't go along with the left-wing collectivist mindset by supporting pro-Socialist Democrats.
In fact, on Monday, Ana Navarro tweeted the following…
Navarro's
Her attack targeted strictly black Trump supporters and black Trump cabinet members like Secretary of Housing and Urban Development Ben Carson. Her attack also targeted the black pop star "Kanye West". Also, her attack against "that sheriff guy with the hat" is directed at the former Milwaukee County Sheriff David Clarke, a black Sherriff, and avid Trump supporter! Finally, her attack against the "two Cubic Zirconia & Polyester-Spandex ladies" was blatantly directed at the now-famous black internet sensations, and huge Trump fans, "Diamond and Silk",
Navarro interestingly supported Jeb Bush in the 2016 Republican primary, as he is a never-Trumper, and was wildly outspoken about his disdain for Trump, but although Navarro is blatantly anti-Conservative, she seems to have a keen sense of hatred for blacks who dare to defy the radical left-wing agenda!
Ironically, Navarro, like most Democrats, has repeatedly tried to pass herself off as an advocate for black Americans, but the only thing that Navarro and her fellow Democrats seem to peddle, is a misrepresented past, false promises, and a future for blacks that is horrendous, filled with poverty, crime, and a lack of help in achieving their dreams or a positive future, to put it nicely!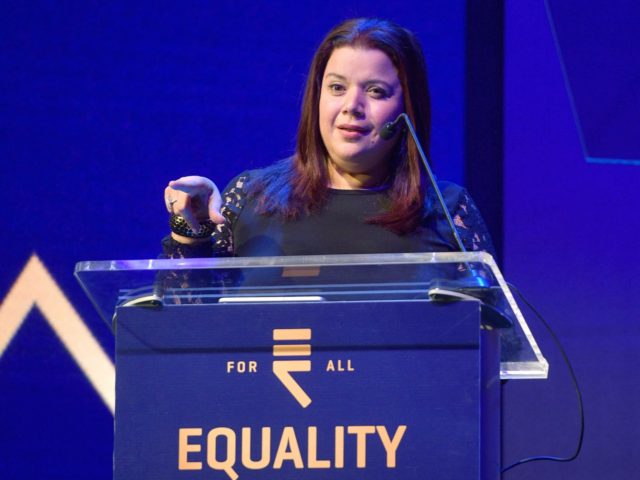 Breitbart News reported how…
The two polls that sparked Navarro-Cárdenas's ire were conducted by Emerson College and Rasmussen Reports. As Breitbart News reported, the former showed that 34.%% of likely black voters supported Trump, and the latter showed that 34% did.
Interestingly, as the lastest polling showed President Trump gaining in popularity amongst blacks, Navarro-Cárdenas, a "Never Trump" refused to admit that blacks could support President Trump, as she tried to cast off any criticisms that people leveled against her for her comments. She defended herself by tweeting…
Therefore, while the Democrats and their Mainstream Media propaganda ministry continue to try to misshape the narrative, in regards to the black Americans vote, evidence continues to expose key indicators that show that President Trump is making good inroads with the African American voters in this nation! After all, the radical left makes constant allegations that they are the party of equality, and all the while, they seem to speak in lies and misstated promises, while the Republicans, lie the President, have not only made promises of equality, but he has been backing up his promises with results! A situation that the Democrats have failed to provide for years!