By: Brian Evans
As Americans sentiment about the 2nd Amendment continues to not only hold strong, but to grow in defense of the 'right to bear arms', Corporate Elitists are actively working to try to side-step the laws of Conservative-controlled States and thwart American's right to protect themselves, their families, and their home and property!
In fact, several companies who have previously allied with the left on issues like…
allowing men who identify as women into their restrooms with young girls
support of the anti-gun lobby
pro-abortion
anti-border
The growing list of companies who now are asking their customers to refrain from open carry include…
Wal-Mart
Kroger
Walgreens
and now Meijer
In fact, after Wal-Mart started the new trend on September 2, 2019, Meijer just joined their fellow lefties on September 9, 2019, as they announced on Twitter that they are banning customers from openly carrying firearms.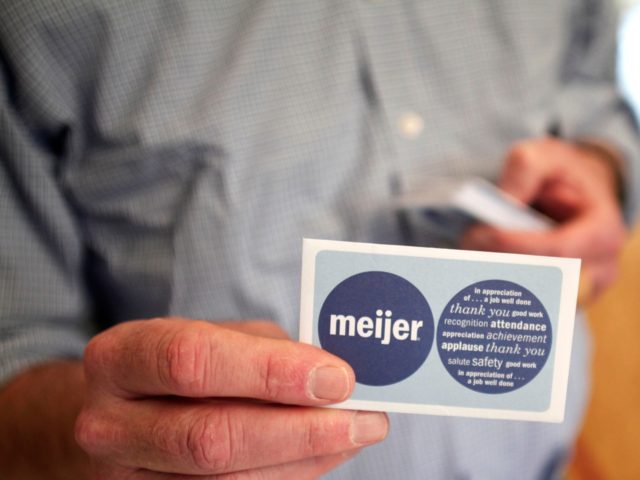 Bill Pugliano/Getty
Announcement via Twitter:
In addition, the left-wing run companies are pressuring lawmakers to take away Americans rights to bear arms, as Elitist Execs who run companies like Kroger and Wal-Mart revealed that they are pressing Congress to enact tighter gun control against American citizens.
Ultimately, although I am no fan of open carry, not because I think it should be outlawed, but because open carry makes you the number one target for criminals, Americans HAVE A RIGHT TO DEFEND THEMSELVES, THEIR FAMILIES, AND THEIR FRIENDS! In fact, George Washington said it best, when he stated…
Maybe our Corporate Elitist leadership should take heed, in a moment in American history when too many of those in the privileged class, fight so hard to take away not only our protections along the borders of our nation, and try to undermine our police, dilute our national security, and strip the American people of their right to defend themselves, as well as, their family and friends!