By: Brian Evans
Former Trump campaign chairman Paul Manafort was sentenced to 47 months in prison and a $50,000 fine in March of 2019, after a federal jury in Virginia convicted him on eight counts of bank and tax fraud last year. He was the first Trump Campaign Associate to be convicted by the Robert Mueller's Special Counsel, although the presiding District Judge T.S. Ellis pointed out that the case was unrelated to the Russia election case!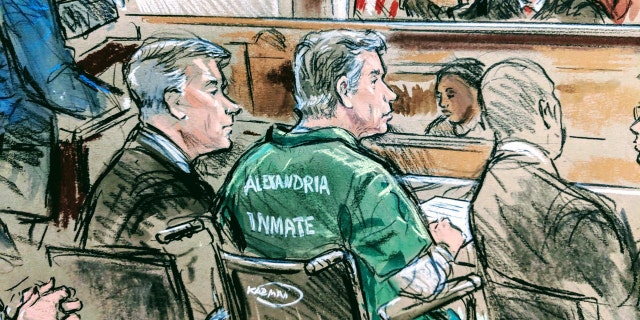 At the time of sentencing, the 69-year-old Manafort had pleaded not guilty on all 18 counts leveled against him including bank fraud and hiding income from the IRS! Meanwhile, he was dealing with health issues and even appeared to be sick as he entered the courtroom in a wheelchair. Fox News reported that Manafort had pled guilty in Washington to foreign lobbying violations and witness tampering as part of a plea deal with prosecutors and that Mueller's team had asked a federal judge to sentence him to 24 years in prison and order him to pay up to a $24 million fine.
In total, Manafort was sentenced to a combined seven years in prison between the two federal cases! However, now after Manafort began serving his sentence, New York City District Attorney Cy Vance, Jr. requested his transfer from his minimum security facility that they incarcerated him at, into one of the most notoriously dangerous maximum security prisons in the United States, known as Rikers Island in New York!
Fox News reported that…
Rikers Island is the famous jail in the shadow of LaGuardia Airport. It has been the temporary home of some of the most high-profile violent criminals in the city, including  David Berkowitz, the Son of Sam; and Mark David Chapman, the man who killed John Lennon.
Typically Rikers is reserved for the worst of the worst violent criminals. However, even though Manafort was sentenced for non-violent financial crimes, a New York State judge ordered the transfer at the request of New York City District Attorney Cy Vance, Jr., who happens to be a Democrat!
Fox News revealed that Manafort…
will be held in solitary confinement for his own protection, the source said. The move is expected to happen as early as Thursday.
Fox News added that…
Vance, a Democrat, said in March that a New York grand jury charged Manafort with 16 counts including residential mortgage fraud, falsifying business records and other charges. He said at the time that "no one is beyond the law in New York." Manafort cannot be pardoned by President Trump for state crimes.

Vance's office did not immediately respond to an email from Fox News late Monday. Manafort's defense team is planning an appeal, according to the source.
ABC News reported in 2016 that...
Rikers Island is notorious for excessive violence, crumbling facilities, and neglect of inmates.   In a special report two years in the making, ABC News Anchor Diane Sawyer was granted unprecedented, exclusive access inside the largest jail complex in America.  Her in-depth report describes what is really happening behind closed doors as a new commissioner tries to reform Rikers in the face of public pressure to shut it down and a federal order to end widespread abuse.
Via: ABC News…
https://www.youtube.com/watch?v=XQBsPTRLe4s
Sadly, Rikers Island New York Prison is well known for its brutal and intensely deadly violence, corruption, and gang control! It has housed some of America's most deadly criminals, and is now being used as a fear tactic and threat to anyone who dares defy the left-wing Marxist decree! Those fears were utilized by Stalin, Lenin, Hitler, and other evil Marxist and Socialist leaders throughout our world history! Now, fear and intimidation are being elevated to an all new level in the United States of America by the radical left! Defy the decree and agenda of the now radical left-wing Marxists in America or support President Trump, and they will truly send you to their own hell on earth!