By: Brian Evans
On Friday, the Customs and Border Protections Customs and Border Protection revealed that they had seized a massive shipment of cocaine at the border that was valued at more than $19 Million. It was found buried inside a shipment of pineapples.
The shipment came from the Central American nation of Colombia and came through the seaport in Savannah Georgia!  It was seized in November by CBP Office of Field Operations (OFO) officers according to the CBP. They went on to explain that the shipment of pineapples had more than 1,100 pounds of cocaine, placed inside the tropical fruit. They added that…
"A subsequent field test confirmed that the packages contained cocaine."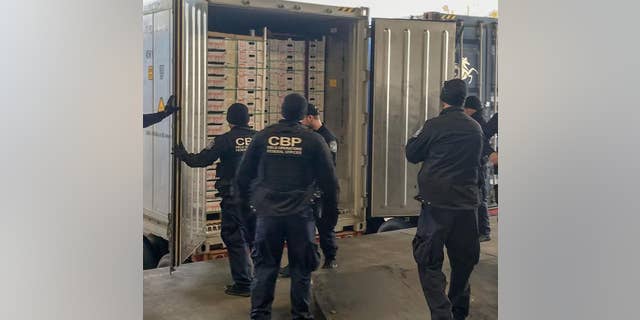 The overall street value of the drugs is worth more than $19.1 Million, according to the CBP! Sadly, it is just another example of why America needs to not only secure the border with Mexico, but all ports of entry as well. After all, it is high time that our elected leaders allow the President to truly Make America Safe Again!