By: Brian Evans
More than 43 hours after Floridian polling stations closed, Broward County and Palm Beach County in Florida, both Democrat strongholds are counting ballots and claim they found thousands of ballots that cut the Republican Rick Scotts lead from 54,000 to 17,000. Amazingly, the Floridan panhandle was able to count and submit their numbers quickly, despite being hit by a massive hurricane, but the infamous 'Broward County' and Palm Beach counties in Florida, are still turning in numbers, and refuse to state how many they have outstanding.
Now, Florida is bracing for recounts, similar to the Bush-Gore 'hanging chad' fiasco of 2000. Also, Democrat lawyers are descending on the State to steal the election. Former gubernatorial candidate, and admitted socialist Andrew Gillum, said…
"It has become clear there are many more outstanding ballots left to count."
Andrew Gillum, Former Gubenatorial Candidate
Florida Senator Marco Rubio sounded the alarm to potential election fraud, and stated that Broward County election officials are trying to steal the election. 'Democrat lawyers have descended on Florida to change the election results.'
The Miami Herald said…
Florida's chief legal officer, Secretary of State Ken Detzner, told county election supervisors Thursday to plan for as many as three statewide recounts and for extraordinary public and media scrutiny in the state with the singular status of unusually close elections.

Statewide races for U.S. Senate and commissioner of agriculture are within the machine recount window of half of 1 percent, according to incomplete and unofficial statewide returns. A third race, for governor, is at present slightly outside that threshold.
Senator Rubio pointed out how #BayCounty was hit by a Category 4 Hurricane just 4 weeks ago, yet managed to count votes & submit timely results. Yet over 41 hours after polls closed #Broward elections office is still counting votes?
The Broward County supervisor says that she doesn't know how many ballots are left to be counted, and they are simply reporting hourly, as they are chipping away at GOP leads in all races. Palm Beach County has also refused to say how many ballots that they have left to count.
Senator Rubio points out how Broward County election officals have a history of violating the law, and now Democrat lawyers are not there to make sure every vote is counted, but to change the results of the election.
Rubio stated…
"A US Senate seat and statewide cabinet officer are now potentially in the hands of an elections supervisor with a history of incompetence and blatant violations of state and federal laws"
Senator Marco Rubio (R-FL)
Senator Rubio points out that Florida law requires counties report early voting & vote-by-mail within 30 minutes after polls close. 43 hours after polls closed 2 Democrat strongholds Broward county, and Palm Beach county are still counting & refusing to disclose how many ballots they have left to count.
At this time, the mysterious ballot dump from Broward County alone, flipped the Attorney General Comm race from Republican to Democrat, and they are now working to overturn Rick Scott's lead. It has already dropped from 54,000 to 17,000, and nobody knows how many ballots are left, because the left-wing election officials refuse to disclose the information. Also, former Gubenatorial candidate Gillum has indicated that he may retract his concession, as he looks to see the results overturned.
UPDATE…
Now, it has been revealed (ON VIDEO) that Broward County officials were transferring ballots in rented trucks, leaving them laying on the sidewalk unattended, and created a scenario where the actual ballots could have easily been replaced by FAKE BALLOTS!
Independent Congressional candidate Tim Canova said…
Independent Congressional candidate Tim Canova said,"This violates all chain of custody requirements for paper ballots. Were the ballots destroyed and replaced by set of fake ballots? Investigate now!"

Congressional Candidate Tim Canova (I-FL)
Even Florida voter JoAnn Knox was able to capture on election night, the Broward County Election officials transferring the ballots in the rented truck, without any security!
One of the women moving ballot boxes even asked the witness to help them!

Florida voter JoAnn Knox posted an extensive play-by-play to her Facebook page explaining what she witnessed with the paper ballots at a Broward County polling site in Plantation, Florida District 23 on election night.

By the time I was allowed to finally enter, (around 7:25) they had already started packing up and had pulled the tabulation tapes from the scanners. What I witnessed for the next hour was a room full of people, operating 3 different precincts in the same room, frantically packing everything up and running around looking for things. Where's the zero starts? Where's the digital drives and the cases. Who has the phones? Etc. Packing/signing/bagging/boxing.

It was crazy.

One lady even asked me if I wanted to help. They just wanted out. Quickly.

What struck me the most was the total lack of "chain of custody".

Everything got sealed with thick plastic zip tie type fasteners.

There were green, red, and blue ones and they did have numbers on them, but, it didn't seem to matter what color went on what and I did not see anyone logging what number zip tie sealed any given thing.
These ties were also used to seal the blue bags filled with the paper ballots
And, one thing that really stuck with me was the fact that ziplock bags of these ties were just laying around on the tables for any one to take. I kept thinking that there really was nothing guaranteeing that those ballot bags couldn't be opened and resealed (with no way of anyone knowing).

Once they posted the results on the door, I started photographing the Congressional race tallies

JoAnn Knox said that as she was leaving, two women carrying a box marked "provisional ballots," said "the truck left these out there."

As I was leaving, 2 women carrying a box marked "provisional ballots", and a woman with a small cart that had a ballot bag on it came walking back towards the precinct building.

I was curious and asked them if they were allowed to just walk around with that stuff.
One lady told me "the truck left these out there."
I thought, WTF?
So, of course, I took their photos.

As I turned away from them and headed out to the parking lot, I noticed there was a truck at the far end of the parking lot.
Did she not just tell me it had left?
I then noticed a long line of cars lined up leading to that truck.
Now, information has surfaced that somehow, Broward County Florida has 24,000 more voters for governor, than Senate. HOW DOES THAT HAPPEN?
Via the Sun-Sentinel:
Meanwhile, questions continued about why more than 24,000 people voted for governor but not for Senate in Broward.

On Thursday afternoon, the latest tally in the governor's race had the two candidates separated by 0.47 percent. In the Senate race, there was 0.22 percent difference.
Politico reporter Marc Caputo stated…
"Something very strange happened in Broward County. I've never seen a top-of-the-ticket U.S. Senate race get fewer votes than EVERY OTHER statewide election. So more voters wanted to weigh in on governor AND attorney general AND state CFO AND agriculture commissioner?"

Marc Caputo, Politico Reporter
In addition, Snipes admitted in August of 2017 that they were allowing non-citizens to illegally vote in Broward County, Florida. The Daily Signal reported:
Broward County Elections Supervisor Brenda Snipes is defending her office against a lawsuit brought by the American Civil Rights Union, a conservative legal group that contends there are more voters registered on Broward's rolls than there are eligible voters in the county.

Those rolls are said to be inflated with not only noncitizens and felons, but also other ineligible people who have voted illegally.

On July 31, the South Florida Sun-Sentinel newspaper reported that, in court, "Snipes acknowledged the processes her office [has] been using aren't perfect and that some noncitizens and felons have voted despite not being eligible—especially right before major elections, when groups are actively registering new voters."

Burnadette Norris-Weeks, a lawyer for Snipes and Broward County, said the statement was "blown out of proportion" and was in response to a question, rather than a statement of definite voter fraud in the county.

"This wasn't a suggestion there was rampant voter fraud in Broward County," Norris-Weeks told The Daily Signal in a phone interview. She added that suggested improvements were "no admission of anything."
Now, Governor Rick Scott & the NRSC are filing a public records lawsuit against Broward election supervisor Brenda Snipes, for failing to provide them with information about outstanding ballots that have yet to be tabulated. It says…
Now, according to Marc Caputo, a Broward Elementary teacher found a box of ballots left behind after the polls closed on Tuesday.
Now, it is not only come to the attention of ENR that Marc Elias, the lawyer tied to the Clinton campaign, and the infamous "pee dossier', has been assigned by the DNC to lead the Florida recount. Also, now the Democrats have found votes in Arizona, which put Sinema ahead of McSally, but they have now said that they are looking into a recount in Georgia's Governor's race. Apparently, if you cannot win elections, STEAL THEM!
Where is the justice? What is going on in Broward County Florida? IT IS TIME TO INVESTIGATE, AND STOP THE CORRUPTION! Every vote must count, EXCEPT FRAUDULENT BALLOTS!
UPDATE:
Thursday night, Governor Rick Scott commanded the state police to immediately investigate the Democrat ballot generation operations.
Via Rick Scott:
** In Palm Beach County they have discovered 15,000 new ballots after election day!
** There may be rapid fraud happening in Palm Beach and Broward Counties.
** Palm Beach County is refusing to provide information to the public.
** Palm Beach County is illegally refusing to allow party representatives into the ballot counting area and forcing to make people stand behind a glass wall.
Now, it has come to light, that the Florida Official who is overseeing the vote count in Broward County has already been found guilty by a Judge in 2017 of destroying ballots, and not removing dead voters from the rolls. Now, they have her in charge of counting the ballots for the 2018 Midterms.Her name is Brenda Snipes, and she is currently the Broward County Board of Elections Supervisor in charge of vote counting in the area. She has yet to disclose how many ballots are still not counted, despite the election for Governor and Senate occurring two days ago.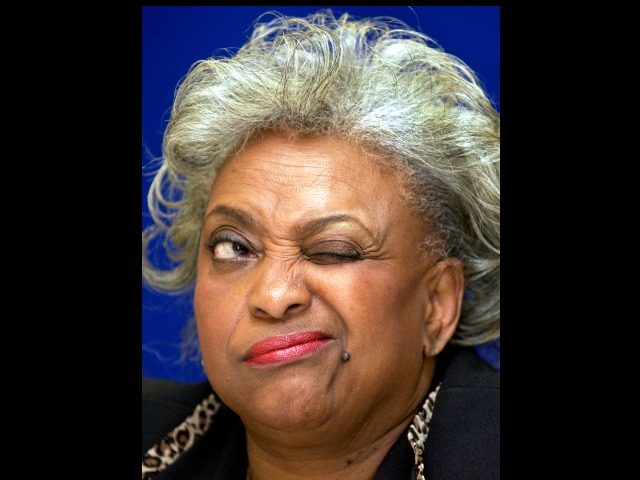 Now, OAN (One America News) Network's Jack Posobiec reported that Governor Rick Scott has ordered state police to seize ALL Broward and Palm Beach County BALLOTS!
PRESERVE OUR CONSTITUTIONAL REPUBLIC AND DEMOCRATIC ELECTION SYSTEM!
DEVELOPING….