By: Brian Evans
As Democrats continue to slide in the polls, it appears they are not only becoming desperate, but some are stoking hate, and threats of violence. In fact, FOX 17 reported that the residents in the city of Shelbyville had a doll hanging from a tree, where it had a dunce cap on the doll, with a sign reading "Marsha" three times, and had an X drawn over it. It was hanging from a tree in Tennessee, apparently as a threat to Senate Candidate Marsha Blackburn (TN-R). It also was bearing the words, "STOP THE HATE", despite the dummy's apparent message of hate towards Blackburn, and the GOP.
It also featured an additional sign that said "STOP THE HATE." As a result of the dummy, residents of Shelbyville were furious!
Sadly, this wasn't the first time, left-wing protesters caused havoc. In fact, they screamed at Blackburn last weekend during a campaign event, as she tried to hold a moment of silence for victims of the Pittsburgh synagogue attack.
Then, you have hate-speech and vandalism occurring like with the Brooklyn, New York Synagogue, which was vandalized with "Die Jew Rats","Hitler", "End it Now", and "Jew Better Be Ready", on the walls of the Union Temple in Brooklyn. Immediately, the Mainstream Media and Progressive Left attacked conservatives and President Trump However, the authorities quickly ruled out Trump supporters, and found out that it was perpetrated by James Polite, a 26 year-old man, who is a Democrat activist, who was once employed by New York City Council Speaker Christine Quinn, and Barack Obama. The New York Times reported…
Mr. Polite was arrested on Friday and charged with criminal mischief as a hate crime for writing "Die Jew Rats," "Hitler," "End It Now" and "Jew Better Be Ready" in marker on walls of the Union Temple of Brooklyn.

The police said surveillance video captured Mr. Polite, of Brooklyn, inside the synagogue.

He was taken into custody on Friday morning at the scene of a fire that had been set inside the coat room of Yeshiva Beth Hillel of Williamsburg, officials said.

Mr. Polite was charged with arson, reckless endangerment and criminal mischief — all as hate crimes — for setting fires at four other locations affiliated with the Jewish community, including another school. The police recognized Mr. Polite from the surveillance video at Union Temple.
The Daily Caller noted that Democrats, including New York Governor Andrew Cuomo, had used the vandalism in political messages, until the picture below was caught on security camera, which pointed out the true vandal who painted hate speech on the walls.  Authorities also believe that he has also set fires outside schuls & yeshivas in Williamsburg.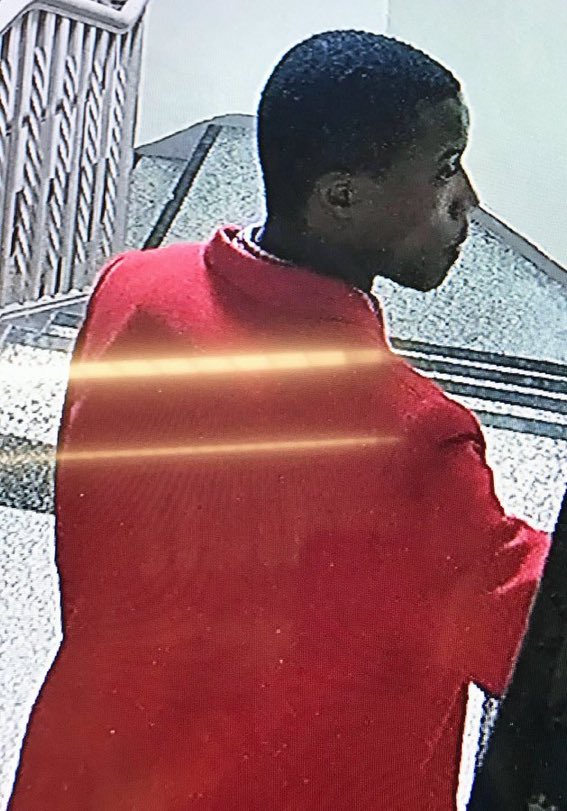 Ironically, Polite worked on hate crime issues, for Democrats, but they are now claiming that Polite has suffered from mental health issues, and said that he was taken to a psych ward, after his arrest.