By: Brian Evans
Although democrats continue to attack the Presidents trade and economic policies, their policies are working. Now, not only is the economy surging to what many experts say is unprecedented highs, but former Federal Reserve Governor Kevin Warsh said on CNBC that…
"The Booming US economy may soon be the 'strongest since 1999'. In fact, most economists 'never thought the economy could grow this fast'"

Kevin Warsh, Former Federal Reserve Governor
As a result of booming U.S. economy, it added 134,000 jobs in September, according to Friday's jobs numbers from the Bureau of Labor Statistics. Consequently, the unemployment rate fell 0.2 points to 3.7 percent, which pushed unemployment to the lowest rate since 1969…49 YEARS AGO. Also, September was the sixth straight month for the unemployment rate to be below 4%. The Wall Street Journal said that economists expected the rate to drop to 3.8 percent, but job numbers for August were revised upwards from 201,000 to 270,000. Combine that with Hurricane Florence, which put a lot of Americans out of work. Combine that with welfare claims hitting almost a 50-year-low as well, and the Trump economy begins to look extremely impressive, as well as astounding to most economists.
According to the Wall Street Journal, all indications are pointing to a stronger labor market that can absorb new workers quickly, with the average weekly wages rising at an impressive 3.4 percent over last year. These are the pocketbook issues that actually make a difference in the lives of voters, which is likely why America is increasingly supportive of the President, as his approval hit 51% this week.
So what is behind these incredible numbers? So far in 2018, the average number of jobs created each month is 16% higher than 2017, which indicates that the President Trump's and the GOP's tax cuts are truly creating an economic boom, and a massive surge of jobs throughout the nation, not only for the average American, but for minorities as well. In fact, black and hispanic unemployment rates are at record lows, with an unprecedented number of job opportunities. In addition to low unemployment rates, Americans wages are increasing at the fastest rate in more than decade, as it rose 50%, which is faster than eight years ago under the Obama Administration. Even more impressive, is the fact that while the unemployment rate has plummeted by 20%, the market has seen an infusion of less skilled workers.
Another good key indicator reveals that our nation is economically on the right path due to the fact that not only top line wage growth is increasing, but post-tax wages are growing even faster, primarily due to the Republican tax cuts taking effect. Therefore, Americans are able to receive higher take home pay, plus extra money in their pay check, since less is being taken out by the federal government. Economists credit the higher wages to the new double standard deduction, doubled child tax credit, and lower taxes that took effect in 2018. If you combine that with the 20% small business tax deduction, which is contributing Americas incredibly robust labor market, as businesses have more money to reinvest in their businesses, and ultimately their employees.
Furthermore, President Trump is bringing American jobs and money back from foreign nations like China, Japan, Mexico, and other nations around the globe. Opponents to his hard line stance on trade had criticized the Administration, saying that it would cost American jobs, but due to the Presidents incredible negotiation skills, timing, and our robust economy, after four months of the tariffs taking effect, there continue to be no indications that the tariffs are costing American jobs.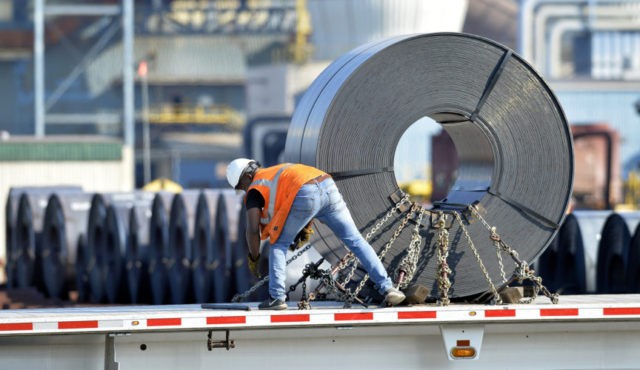 In fact, job data is showing that the businesses that critics said would lose jobs have actually gained jobs, each and every consecutive month. Economic sectors like metals and manufacturing, where manufacturing jobs grew by 18,000 jobs in September, 5,000 in August, and 22,000 in July.
Now, as a result of the robust economy, more money in Americans pockets, and the unprecedented unemployment levels, it has led American consumer confidence to hit record highs. Especially since the economy grew by more than 4% in the second quarter, and is on track to grow by an astounding 3% or likely even 4% again. in the third quarter. Those numbers have not been seen since 2005. Top that with the fact that the stock market has gone up 40% since President Trump was sworn in as President in 2016.
Ultimately, if Republicans can make the case that the tax cuts, and the Trump economic policies were the defining principles that are largely responsible for the incredible unemployment rates, rocketing markets, and increased standard of living for the average American, they will see a red wave in November. Currently, Americans are beginning to believe in President Trump's policies, and the GOP leadership, as polling shows a major shift from democrat blue to republican red. For example, a new Gallup survey found that the GOP's favorability rating has risen 9 percentage points, to 45% under President Trump's leadership, which is the highest rating that they have had since 2011. Also, President Trump's approval hit 51% this week. All key indications that show that the Republican Party, under the leadership of President Donald Trump, is on track to shift next month's midterm elections from Democrat blue to Republican red.